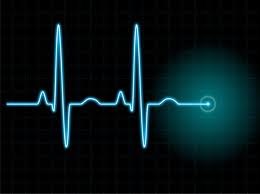 Chartbeat is a real-time analytics firm that lets web publishers see what's hot on their site and adjust on the fly to maximize traffic. "It's not good enough anymore to be the world's best Monday morning quarterback," is how CEO Tony Haile puts it.
All Things Digital Peter Kafka just reported that Charbeat has added a few more investors to the $3 million in series-A funding they secured at the beginning of this month. One, Dana Evan, is a former board member of Chartbeat's biggest competitor, Omniture. Another, Code Advisors, is a boutique investment bank founded by Quincy Smith, the former head of CBS Digital.
Chartbeat goes beyond the useful but fairly obvious service of showing what stories are hot. Publishers can see every detail of user activity as they scroll around the page, leave comments and decide what to read, or not read.
Kafka admitted that this feature has made his Chartbeat account something of an obsession. "I can confess that I've sometimes spent way too much time watching people come and go from my site – the interface is intuitive and sort of addictive, and it's kind of like Pachinko, that oddly mesmerizing cousin of pinball."
A powerful source of information that ends up being a giant waste of time. Yup, sounds like the internet all right.