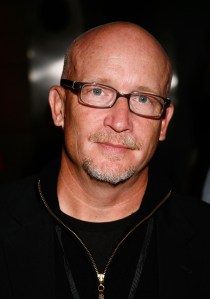 Director Alex Gibney caught up with The Times at the Toronto Film Festival today and spoke about what it was like to interview Eliot Spitzer, the subject of his upcoming documentary Client 9: The Rise and Fall of Eliot Spitzer.
Spitzer—most recently seen looking like a Lifetime movie villain on the movie's poster—was apparently very talkative when it came to "the political economy" and "political blood sport" but, according to Gibney, he "doesn't do introspection well." Spitzer would try to leave the room when the Emperor's Club was brought up. Kid gloves became necessary, it seems.
More news about the film from Gatecrasher today. At the end of a legal battle, ex-AIG head Hank Greenberg will in fact appear in the film to discuss still more "political blood sport." Popular subject!
Here's The Times' interview.
Earlier: There Is Now a Name to Call Eliot Spitzer and Kathleen Parker on Television Together