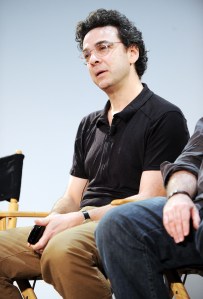 The people marketing the upcoming Freakonomics documentary had an excellent idea for promoting the movie's early screenings, and have decided to pitch the whole thing as an economic experiment wherein interested parties may pay what they choose to see the movie in advance of its Oct. 1 opening date. In New York, those previews are currently screening at the Landmark Sunshine.
If you're unfamiliar with the movie, it comes from Stephen Dubner and Steven Levitt, the minds behind the bestselling books, New York Times blog and most obnoxious conversations you've had post-college. The film has an episodic format, broken into portions taken from the books and directed by well-known documentarians like Eugene Jarecki, Morgan Spurlock and Rachel Grady and Heidi Ewing.
The film's revenue stream will also be curious post-release since it will be instantly available through on-demand video formats like iTunes and Amazon.
The preview model differs from other recent experiments in "pay what you want" economics—recently seen in restaurants, Brooklyn markets and Radiohead albums—by the fact that most sneak peak screenings are free to begin with. Given that you can pay up to $100 for the privilege of seeing the movie early, the filmmakers essentially have nothing to lose through the gimmick.
Related! It was recently announced that Mr. Dubner will also produce radio segments for New York Public Radio and is thus expected to be soon be rolling in it.