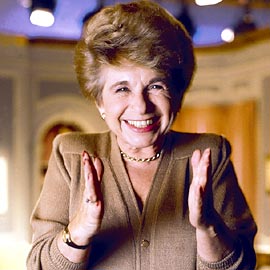 L'Oreal CEO Laurent Attal has purchased a Carnegie Hill home for $1.3 million. There's nothing stunning about the apartment at 45 East 89th Street, except for the 18th-floor views. However, given that Mr. Attel has managed to propel the French cosmetics giant to record growth, he's probably up to a minor apartment makeover. The sellers were Gail Bell, the artistic director of Broadway-on-the-Go, which brings show tunes to deprived suburban dwellers, and her business exec husband.
At least rest assured that 1024 Lexington Avenue has worked out all of its issues. The building, which was once the offices of Dr. Ruth Westheimer, sex counselor to the nation, has sold for $24.5 million, The Real Deal reports. Rather ambitiously, seller Lloyd Goldman (who was originally asking $35 million) hoped a "Madonna-type person" would take over and turn it into "one of the nicest and most unique mansions Manhattan has ever seen." Alas, the buyer is, more typically, a mid-sized investor.
Kelsey Grammar may be settling down … again, says the New York Post. Mr. Grammar is reportedly scoping out a $5.95 million condo at 200 Eleventh Avenue with his pregnant girlfriend, flight attendant Kayte Walsh. This particular unit comes with one of the cooler superfluous features around — a "sky garage" that lets you park your car on your floor.