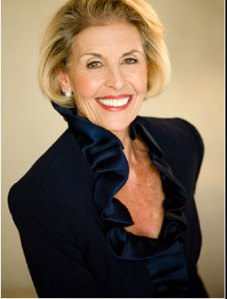 – Pop shrink Anne-Renee Testa (pictured) has sold her apartment at 860 Fifth Avenue to investment banker Marc Rothfeldt for $3.35 million. Ms. Testa has a long-time practice in the area, and recently authored the book The Bully In Your Relationship: Stop Emotional Abuse and Get the Love You Deserve. Ms. Testa, with her John D'Orazio hairdo, divorce epiphanies and thwarted state assembly race, seems too quintessentially Upper East Side to stray very far.
– The townhouse that gave us the Divine Mrs. V. has sold for $8 million, The Real Deal reports. Diana Vreeland's parents lived at 15 East 77th Street shortly after they immigrated to the U.S. after the outbreak of WW1. The home was purchased by an LLC Makiran Properties, according to the property records. Apparently the house hasn't aged quite as well at the fashion icon herself, and will need "some cosmetic work," according to the listing.
– Investment banker Jay Drezner, brother of the conservative pundit Daniel Drezner, has purchased a $1.9 million apartment on the Upper West Side. Mr. Drezner, the wealthier, will enjoy a coveted spot on West 83rd, just off Central Park. "Rarely available under $2M" says the listing. Mr. Drezner had a blog of his own for a couple of years, with the good-natured title "Just Trying to Keep Up With My More Famous Brother." On the real estate front at least, he appears to have taken the lead.
– Another doyenne of fashion is in the news. The Times gives us a peek at Rita Magli's $2.3 million condo in an old shoe factory. Ms. Magli, the mastermind behind Bruno Magli's designer goods, can apparently also drive a hard real estate bargain, as she managed to negotiate herself the Canmeyer's model apartment.