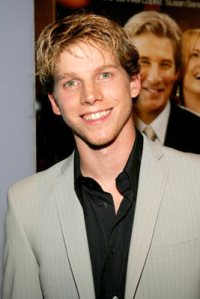 — Six-Feet Under hearthrob Stark Sands has bought a penthouse in Alphabet City for $1.49 million. Mr. Sands is also the Tony-nominated star of Journey's End and now plays the role of the improbably buff Tunny in American Idiot. He bought the sixth-floor place at 99 Avenue B with his wife, Gemma.
— Vogue's one-time PR queen has sold her Greenwich Village pad for $985,000. Stephanie Phair is now the director of Outnet.com, a Web site that allows you to buy glamorous designer goods at steep discounts. Alas, there's no previous listing for Ms. Phair's apartment, so we can't tell you if that's, in fact, what happened with her spot at 26 East 10th Street.
— It's all business in the Bloomberg building. A 40th-floor apartment at 151 East 58th Street has swapped for just over $3 million between two business partners. Turkish magnate Burak Oymen and Serzhan Zhumashov, from Kazakhstan, co-own Capital Partners, which has been snatching up luxury hotels around the globe. Mr. Zhumashov has sold the apartment, with its pretty spectacular views, to Mr. Oymen. Really, what's $3 million between friends?
— Just in time to catch the last of prime terrace weather, another one of those stubborn Chelsea Enclave apartments has sold, this one at a whopping 20 percent discount. Pfizer exec Davinder Gill has grabbed the fifth-floor spot at 177 Ninth Avenue featuring a 46-bottle wine cooler for $2.75 million, a fraction of the $3.44 million asking price, and one of the best deals in the building so far.