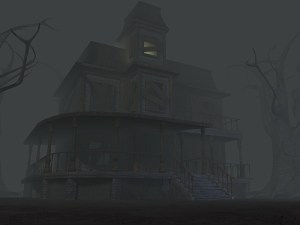 Frights aren't just for hiccups any more.
In Japan, those who can't stand the unrelenting heat any longer are turning to haunted houses for relief. And the haunted house business, reports Reuters, is booming.
This year ghost houses have reported dramatic increases in visitor numbers as they tap into the Japanese tradition of also telling scary stories to send shivers down people's spines and cool them down.

With temperatures still running high, Tokyo Dome City Attractions has extended its ghost house opening by a month.
"Japanese naturally connect summer with being scared and feeling cool thanks to that," said the Dome's spokesman Yoshinosuke Goto.
Hmmm. More here.