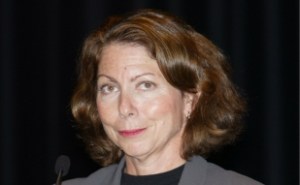 Back in May, Times executive editor Bill Keller announced that managing editor Jill Abramson would be taking a detour from her managing editing duties to immerse herself with life on the web. The detour was scheduled for six months while Washington bureau chief Dean Baquet, business editor Larry Ingrassia and foreign editor Susan Chira filled in for two-month stints each as managing editor in her place.
Well, sources tell The Observer that Ms. Abramson will be back in the job in about a month — about five weeks ahead of schedule. This means that Ms. Chira's rotation as managing editor will be cut back to three weeks from the expected two months.
When Mr. Keller decided to put in place the unusual rotation change he said it was in an attempt to give these editors a "break, a digression, a cobweb-clearing, an adventure." It's all apart of Keller's Hit the Refresh Button Plan. Plus, there was the added benefit of having a dedicated person on the masthead (Ms. Abramson) who'd work with all sorts of web issues as The Times closes in on its implementation of a paywall.
But apparently Ms. Abramson's little sojourn is just about over.
"Jill worked with her usual breathtaking efficiency, learned a lot about the dynamics of newsroom organization, reported to me on her progress," Mr. Keller wrote in an email. "It was clear to me that she will finish her task earlier than expected. About a month earlier, give or take. I told her once the embed had accomplished its purpose, she should come back to her job as ME."
"That means Susan's acting ME rotation will be cut short," he continued. "I'm figuring out another way to give her a masthead-level rotation since these little editorial detours turn out to be kind of rejuvenating."
Makes sense! But it won't be long before some at The Times (and out here in the blogosphere) do what they do and read into this. We heard that Dean Baquet's run as managing editor worked out quite well. Did Ms. Abramson, who has been long regarded at The Times as a front-runner to become the next executive editor (ahead of Mr. Baquet and Andy Rosenthal), feel the need to get back to her regular day-to-day duties as soon as possible?
Ms. Abramson did not return a call for comment.
Before we even have any time for speculating, Mr. Keller had a few other comments about our interest in this item.
"Boy, John, do you need to get a life. Even I can't see an interesting story in this, and I live here," he wrote.
What would make him say that?
Also: "Thanks for your microscopic interest in the fine points of newsroom administration."