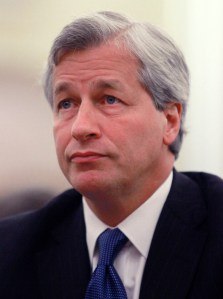 JP Morgan Chase, the U.S.'s second-largest bank by assets, is moving its proprietary trading desk over to its asset-management business in hopes that switching the traders to a new department will put it in line with new regulations under the Dodd-Frank Wall Street Reform and Consumer Protection Act.
The New York Times reports that the new group will be headed up by Mike Stewart, JP Morgan Chase's co-head of global emerging markets. The proprietary trading teams will move from the equity, emerging markets and structured credit segments of JP Morgan's investment-banking business into asset management. The teams will work for JP Morgan's clients, according to a memo obtained by The Times.
JP Morgan Chase is making the move to conform to the so-called "Volcker Rule," which prohibits bank holding companies from engaging in proprietary trading, or initiating trades with their own capital.
The news follows earlier reports that JPMorgan was shutting down its commodities proprietary trading desk. At that time, a source told Bloomberg that fixed-income and equities traders would have to look for new jobs within the company.