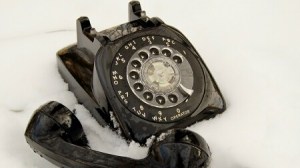 Looking to dodge the news cycle, perhaps, the DOJ dropped a late Friday announcement about a settlement with six of the country's biggest tech companies.
Google, Apple, Intel, Adobe, Intuit and Pixar have all agreed to quit putting in place crazy restrictions on hiring from each other, less than a week after HP and Intel fought over departing CEO Mark Hurd.
The DOJ got down to the brass tacks with this wonderful legalese.
"One of the principal means by which high tech companies recruit these types of employees is to solicit them directly from other companies in a process referred to as, "cold calling." This form of competition, when unrestrained, results in better career opportunities, the department said."
Yes, when people can offer you new jobs, that certainly can be good for your career. Wonder how much that insight cost the taxpayers.