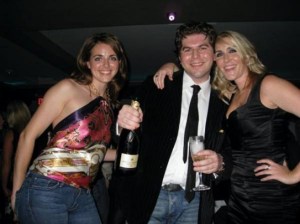 The internet plus alcohol is a tricky combination. Luckily, there are experts who can help.
Dr. Mark Drapeau is the first ever Director of Innovative Social Engagement at Microsoft, a wordy way of saying he's the ultimate party nerd.
He spends most of his time in D.C. trying to help the government organize and inspire folks with technology, but he stopped by New York this week for the Web 2.0 Expo and shared a few lessons with Tech Observer on the finer points of social networking under the influence.