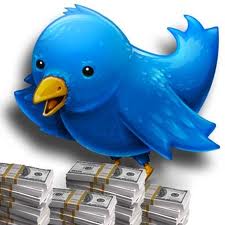 Twitter has outlawed the practice of paying outside companies to help you add new followers, which sounds just and sensible, except now Peter Kafka of All Things D is reporting that Twitter will be selling followers.
The announcement of this strategy is expected to happen in New York tomorrow to a sold out crowd of Mad Men (and women) at Ad Week's IAB Mixx Conference.
Instead of paying to place a sponsored message, companies or individuals will bid to have their name surfaced as a "recommended follow". It would be demographically targeted, like advertising, to reach rock fans or travel lovers.
Right now it's pretty expensive to advertise on Twitter; $100,000 is the minimum buy-in to purchase a sponsored spot in the trending column. Putting follow suggestions up for sale may allow Twitter to target consumers with more detail, opening that rich vein of local ad dollars.
A black market in paying for followers still exists, but it's getting hard to make any money. Once upon a time users were paying as much as $.25 a head for Twitter followers. These days, with robot followers and chinese Twitter sweatshops, the price has sunk to around a penny a person.