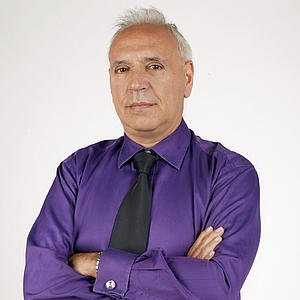 Post Real Estate columnist Steve Cuozzo likes to act like he's no architecture critic.
You don't need a degree in architecture to hate the triangular mugging ground of "environmentally conscious landscaping, intimate seating areas" and a goofy, planted-roof subway entrance — a "flexible open space" more conducive to hosting a Crips-Bloods scrimmage than the intended upscaling of the neighborhood.
So goes his appraisal of the new Atlantic Yards plaza unveiled yesterday.
Now it's the Real Estate Desk's turn to play critic. Cuozzo may or may not know architecture, but he still doesn't know Brooklyn, as he repeats the oft-recited justification for the project: that it is at the heart of a blight-ridden corner of Brooklyn. Not, you know, the nexus of BroBoland: Park Slope, Fort Greene, and Prospect Heights, three of the chi-chi-est neighborhoods in the borough, if not the city.
Meanwhile, the Desk's colleagues, less dazzled by Ratner's new renderings, lept on the developer's acknowledgment that the entire Atlantic Yards project will take more than a decade to complete. From WNYC's Matt Schuerman, an ex-Observerite:
Developer Bruce Ratner said Tuesday morning what many of his critics and even some of his associates have been saying for years: there is no way the entire Atlantic Yards project will be done in 10 years.

He said the 10-year timeline was always misunderstood. It was never meant to be more than a best-case scenario to be used in environmental impact statements.

"That was really only an analysis as to what the most serious impacts [would be], if all the other planned development in downtown Brooklyn happened right away," Ratner said. "It was never supposed to be the time we were supposed to build them in."

He added: "I would say it's really market-dependent as to when it will really be completed."

But the 10-year-timeline was also used by the city, state and Ratner's own consultant to determine that the financial benefits to the public outweighed the roughly $300 million in direct subsidies the project is receiving. But the longer the construction schedule, the longer it will take the government to accumulate the benefits—in terms of income taxes from people who move into the complex, property taxes on the new buildings and other sources.
As always, Norman Oder has a complete round-up on the Atlantic Yards Report.