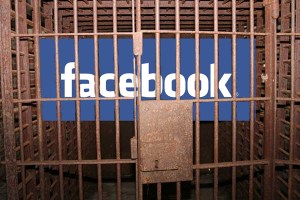 A Suffolk County, NY judge has ruled that anything you post to Facebook, regardless of your privacy settings, can be used as evidence in court.
The case stems back to Stony Brook University, 2003, when Kathleen Romano allegedly fell from her office chair and sustained "serious permanent personal injuries" that required multiple surgeries and confined her to bed.
Romano sued Steelcase Inc, makers of the chair, but unfortunately for her, Steelcase plays hardball. They dug up pictures of Romano on Facebook smiling, walking around and taking a trip to Florida. Not the activities of someone crippled for life by a damaging fall from a desk chair.
Steelcase served Romano with a notice for full discovery of her private Facebook photos. She objected, and interestingly, so did Facebook. The massive social network joined Romano in her attempt to suppress the evidence, but Acting Justice Jeffrey Arleen Spinner saw it differently. He ruled that Facebook had to turn over all information, regardless of the privacy setting, where there was a reasonable expectation of discovering new evidence.
Romano is appealing and is expected to invoke the "What happens in Vegas, stays in Vegas" defense.