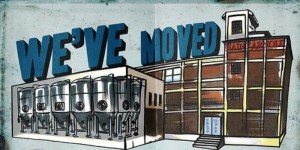 Restaurants love to have their information spread across as many different parts of the web as possible so that hungry folks can stumble onto their business. But keeping all that information up to date can become a real chore.
In January Wiley Cerilli launched SinglePlatform to address this problem. Restaurants just update their info once and SinglePlatform makes sure its updated across their hundreds of publishing partners.
Today SinglePlatform, announced their series A funding round today. The round was led by First Round Capital with participation from RRE Ventures, DFJ Gotham, and Gunderson Dettmer.
Cerilli was a founding partner at SeamlessWeb, the popular site for ordering takeout online, so he's well versed in intergating restaurant data across the distributed web. The site plans to monetize by creating unique phone numbers for all its restaurant partners. When someone calls that number SinglePlatform gets $1 and the site's publisher gets a percentage of that dollar.
$1 seems like a steep fee to charge per transaction, but it might be worth it to restaurants whose info would otherwise be out of date, meaning they would miss the sale altogether.