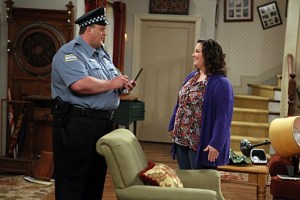 Viewership for many shows that debuted this season has fallen off, the The Times reports in an Arts brief today.
Fox's Lone Star ("One Man, Two Lives, the Perfect Con") performed the worst, down to an estimated 3.8 million viewers from 4.1 million. Also down in the ratings were Hawaii Five-0, Mike & Molly, The Event and Chase.
The fall season had its first casualty yesterday in Lone Star, a.k.a, that show they wedged into Vanity Fair this month, a.k.a., that show the gentleman on the Daily Beast begged you to watch. "I think it's going to be be a hit," said Jon Voight a week ago. This guy!