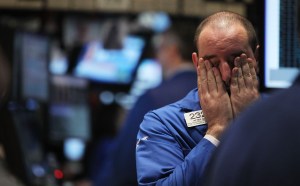 Small-time proprietary trading firm Trillium Brokerage Services is ponying up $2.3 million in fines related to high-frequency trading antics it engaged in in 2006, the Financial Times reports, citing people familiar with the situation.
Trillium faces enforcement action by the Financial Indusry Regulatory Association (Finra) because of a practice known as "layering," wherein traders place fictitious orders and subsequently cancel them, then put on real trades that profit from the initial fluctuations. Layering is one of the high-speed techniques that may have been behind the May 6 "flash crash," the FT says. Citing a settlement document, the FT says that Finra has accused Trillium of using the layering trick at least 46,152 times. "Nine traders and two managers at the firm have agreed to fines of up to $220,000 and suspension from the industry for up to two years," says the FT.
Update: Here's the Finra press release.
Related: SEC Examines Flash Crash for Possible Robo-Trader Hanky Panky