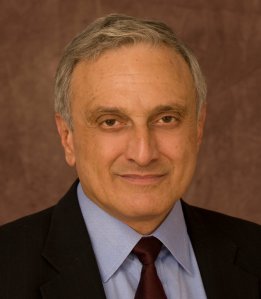 Republicans everywhere have their hands full trying to figure out how to deal with Carl Paladino's insurgent candidacy.
Earlier in the day, Liz posted a congratulatory email sent out by Republican National Committee chairman Michael Steele.
The Republican Governors Association seems to be more hesitant to embrace Paladino and the considerable baggage he brings to the Republican brand.
On its Web site yesterday, the RGA congratulated the gubernatorial primary winners in New Hampshire, Maryland, Wisconsin, and Rhode Island. But there was no mention of the race in New York. Nor was it mentioned on the organization's twitter feed.
There was, at one time, a rumor that the RGA would be heavily involved in the New York race. In April, Democratic convert Steve Levy told Fred Dicker that top aides at the RGA had promised him between $8 and 10 million dollars to take on Andrew Cuomo. Of course, Levy lost out at the convention to Rick Lazio, who lost last night's primary to Paladino.
A call to the RGA has not been returned.
UPDATE: HuffPo reported earlier (and I missed it) that the RGA has, in fact, reached out to the campaign, and that one of its political directors did tweet his congratulations to Paladino last night. But the RGA has updated its blog throughout the day, and there's still no mention of Paladino.