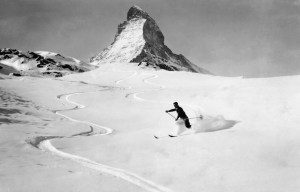 On Sunday, the Bank for International Settlements announced an agreement that, in order to prevent another 2008-style crisis in which giant global banks reach the brink of failure and hold the global economy hostage, financial institutions now have to have a little extra capital socked away.
The new requirements, christened "Basel III" after its regulatory predecessors, Basels "I" and "II," dictate that over the next decade, banks will be forced to ramp up their capital cushions. After two years of "supervisory monitoring," banks will as of January 1, 2013 need a minimum Tier 1 capital to assets ratio of 3.5 percent. In 2015, that level will be pushed up to 4.5 percent. Requirements for what counts as Tier 1 capital will also become more stringent, so that banks have to have highly liquid capital buffers in case of a crisis. Financial firms will also be barred from paying dividends unless their capitalization is yet higher.
In a clever twist, the BIS would also require that banks become more prudent when the economy is humming along at a rapid clip, ratcheting up capital requirements to avoid overstretching when asset bubbles start forming.
All of this is pending an agreement on the new rules by the G20 nations in November.
The requirements are stricter, but Basel III faces some criticism. Analysts worry that the reforms haven't addressed the problem of too-big-to-fail finanacial institutions, that banks will reduce lending and other activity to meet the new requirements. John Carney at CNBC frets that the regulations will increase our dependence on government-sponsored sinkholes Fannie Mae and Freddie Mac. We also reiterate that the rules do not take full effect for another decade. Meanwhile, Zero Hedge argues that in the short term, the capital requirements won't necessarily avert another Lehman-style blowup.
Update: Bank stocks were rising in early Monday trading, a possible indication that investors do not view the new rules as overly onerous.
(h/t Felix Salmon)