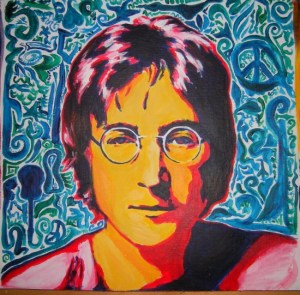 Winner of the Week: Frick Collection director Anne L. Poulet, who announced she'll retire in Sept. 2011 after eight years there, and much success fund-raising. Let the search for a replacement begin!
Loser: Damien Hirst collectors, who are seeing the (near-term) resale value of their art sink in the wake of the Lehman Brothers auction. (Hint: hold on. You may be vindicated yet.)
Secret Talks: After phasing out auctions of Native American material years ago, Christie's is in discussions to bring the category back with a big-ticket January sale that, ironically, will become part of its Americana week — usually deveoted to the colonialists.
Last Week's Best Party: Sotheby's "Farm to Table" auction. With a fund-raising gimmick that brought in foodies and locavores, it raised about $250,000 for charity with a sale of heirloom vegetables and live animals (clucking, on video).
This Week's Best Party: Friday, Oct. 1, there will be a free screening of artist and director Sam Taylor-Wood's film LENNONNYC in Central Park (69th & Fifth Avenue entrance) to celebrate his 70th birthday.
Best Read: Mark Kostabi's tips to art students on Artnet.com ("The art world… is like high school").
–Alexandra Peers