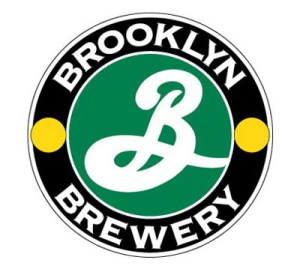 What: The Great American Beer Festival
Where: Denver, Colo.
Why: Because the Mile High City celebrates its craft beer culture in a way New York is just coming around to
The City of Denver, along with the trade group the Brewers Association, hosted a jolly bus tour of Denver's more notable beer destinations—and one distillery!—during the annual Great American Beer Festival this past Friday.
The tour ended at the Wynkoop Brewery. It is two levels, done in that sort of faux English pub style that seems a prerequisite to being taken seriously as a gathering place for beerheads (wood paneling = authentic). Except that the Wynkoop has another, much more tangible claim to authenticity: It's Colorado's oldest brewpub. More than that, its founder is John Hickenlooper, the mayor of Denver since 2003 and, at the personal urging of President Obama, the current Democratic nominee for Colorado governor (he's way ahead in the polls against two more conservative opponents splitting the GOP vote).
Mr. Hickenlooper, a struggling geologist (seriously) and homebrewer, opened the Wynkoop in 1988, during the Middle Ages of craft brewing in America (anything before 1980 or thereabouts being the Dark Ages, when a few clued-in souls, like the monks of central Europe of yore, squirreled away kernels of knowledge that would keep the movement going). He and his business partner chose to locate their brewpub in a then-rundown area of Denver that would, as these things go, come to be called by an acronym: LoDo, for Lower Downtown. Picture it today as Dumbo, with a lot more space between buildings and parallel sidewalks, and views of the Rockies. It is hip and desirable, and Mr. Hickenlooper's dice-roll 20-plus years ago is a big part of that transformation.

Denver recognizes that, and has for decades. New York, though its craft beer subculture has burgeoned by leaps and bounds since the late 1980s, has only just started to celebrate it as an economic driver. It's about time.
NEW YORK'S THIRD annual Craft Beer Week starts Sept. 24 (a plethora of info here, including how to get discounts on beer and where). It is the most striking example of Gotham's embrace of craft beer as something good for the city economically.
Take Steve Hindy, our John Hickenlooper. Mr. Hindy, along with Tom Potter, his then-downstairs neighbor in a much grittier Park Slope (Mr. Hindy and his wife paid $89,000 for a two-bedroom co-op on Eight Street back in the early 1980s—they could no longer afford the Upper West Side), founded Brooklyn Brewery around the same time Mr. Hickenlooper started Wynkoop 1,900 miles away.
Messrs. Hindy and Potter wrote a book about their entrepreneurship called Beer School (Mr. Hindy was an editor at Newsday and, before that, a Mideast correspondent for the AP; Mr. Potter worked at Chemical Bank). In Beer School, there's a photo of a smiling Mr. Hindy, his hand on the roof of a burned out, stripped car outside the old Otto Huber Brewery at 260 Meserole Street in Bushwick—Brooklyn Brewery's first warehouse. Below that photo is a shot of the brewery's first storefront office, on a stretch of Fourth Avenue that then looked like B-roll for a Firing Line debate on urban blight but that now rests mere paces from the apogee of Park Slope presumption.
Such migration toward the bourgeois was, of course, no accident; and it cannot be separated from beer.
Says who? Says Hizzoner.
"[T]heir success story is about more than the birth of a brewery; it's about the rebirth of a borough," wrote Michael Bloomberg in the foreword to Beer School. "In so many ways, the Brooklyn Brewery symbolizes—and helped to create—the renaissance that has taken hold in Brooklyn."
Indeed, the economic arc of Brooklyn over the last century could be charted with beer. The borough, before Prohibition in 1920, was home to as many as four dozen commercial breweries; and rivaled St. Louis and Milwaukee in beer production. This industrial manufacturing base employed thousands of residents, who could commute or walk to work, and then head home, where they might enjoy a comfortable, conventional middle-class life. Prohibition did a number on Brooklyn, though—most of the breweries never returned after repeal in 1933. The last few, like Rheingold, petered out by the 1970s, as Brooklyn's—and the city's—economic base shifted inexorably from industrial manufacturing to… whatever it's become today: an apparently healthy mix of retail, media and everything inside and tangential to the same FIRE that stokes Manhattan.
The old factories, including the breweries, have become reliquaries of the city's economic past (Brooklyn Brewery, it should be noted, contracts much of its production to a brewery in more cost-effective Utica, though it maintains a wonderfully fecund facility on North 11th Street, along Williamsburg's old Brewers Row). In the factories' stead, however, has grown that curiously crunchy, yet unmistakably pricey, consumerism that itself has become a leading export of New York, Brooklyn in particular. How else to explain Bored to Death?
And the beer is a part of that. As Mr. Hindy recounts in his book, the best marketing tool for his beer was the borough where it was conceived. "Tom and I had settled on 'Brooklyn' for our company and its beers because we believed that 'Brooklyn' had meaning far beyond the borders of New York City's most populous borough. We believed that Brooklyn was more than a place."
They were right, of course. And Brooklyn Brewery beer, as well as the local fruits of several other craft breweries and brewpubs (and the niche appeal of beerhead bars and shops), became one of contemporary New York's emblematic economic drivers, just as similar beer did for Denver.
Denver began celebrating this reality earlier—the city has hosted the Great American Beer Festival since the 1980s, and other local businesses love them some beerheads: Hotel rates in Denver were higher during the festival last week than during the Democratic National Convention in 2008.
New York is, then, fairly late to its great, big beer hug. But better late than never. Cheers.
tacitelli@observer.com and Twitter @tacitelli
PREVIOUSLY > THE MAN WHO SOLD NEW YORK ON CASK ALE