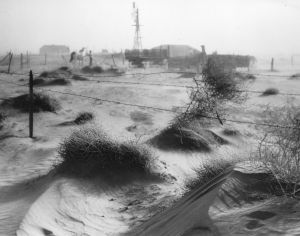 The National Bureau of Economic Research said today that our economy bottomed out in the June of last year. The 9.6 percent of Americans who are unemployed, the average household whose wealth dropped 2.8 percent in the second quarter and the 3.8 million who fell into poverty in 2009 could be forgiven for not having noticed.
The Bureau anticipates such contradictions, saying, "In determining that a trough occurred in June 2009, the committee did not conclude that economic conditions since that month have been favorable or that the economy has returned to operating at normal capacity." In other words, the economy has at some point improved, at least marginally, since June, and if it shrinks again, that contraction will mark the start of a new recession. Hope everyone's been enjoying their reprieve from economic horror.
There is a bit of comfort in knowing that, per NBER, our generation just lived through the longest recession since World War II ended. After 18 months of economic pain, we've proven ourselves tougher than the disco dorks of the 1973-1975 recession and the New Wave hipsters of 1981-1982. Both of those only lasted 16 months. If we get another downturn, the Greatest Generation better watch its back.