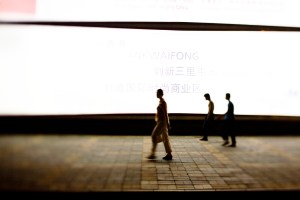 The Internet: when we understand you, we will understand ourselves. Nick Douglas, a senior editor at Urlesque (a site about internet culture), writes today for The Awl about the world of web forums. Most people understand how blogs and social media work, but forums are a different story.
Mr. Douglas explains the growing success of Reddit, which is owned by Condé Nast (the Reddit staff has written openly about clashes with the company). He explains that sites like Digg and even 4Chan get most of the attention, but Reddit is growing into an earnest success.
Both of these sites are being replaced by Reddit, a four-year-old news forum with far more educated, better-behaved users than either, but with a culture that somehow rides the middle between Digg's slavery to the mainstream tastes of America's teen males and 4chan's obsession with inscrutable in-jokes and anti-humor … What's more, traffic at Reddit, according to their Google Analytics, is up 24% in the last two months.
The Rise of Reddit: 4chan and Digg Get the Credit While Reddit Booms [The Awl]