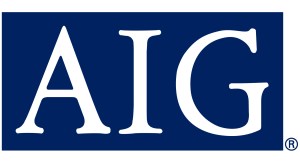 Bloomberg reports that a specific timetable is emerging for a Treasury exit from AIG (AIG), the insurer that nearly blew up in the fall 2008 but was systemically important and hence bailed out. Citing three people with knowledge of the talks, Bloomberg says Treasury could announce a plan to get taxpayer money out of AIG sometime this week.
A few deals that would help AIG repay the government are expected to wrap up soon. AIG's Asian life insurance subsidiary AIA is trying to assess demand for its shares as it prepares an initial public offering on the Hong Kong Stock Exchange. That deal is expected to net AIG somewhere between $10 billion and $15 billion. Fellow insurer MetLife said that it expects to finish its purchase of AIG's American Life Insurance Co. for $15.5 billion on Nov. 1.
AIG was making noises about an accelerated parting of ways with Uncle Sam as early as its Aug. 6 second-quarter earnings report, and Wall Street onlookers have been closely watching the expected sales of non-core businesses to see gauge how soon the company could return to the private sector.
AIG still owes somewhere in the neighborhood of $90 billion to the government. The company owes about $20 billion on a credit facility with the Federal Reserve, and the Treasury still owns $69.8 billion in preferred shares of the company.