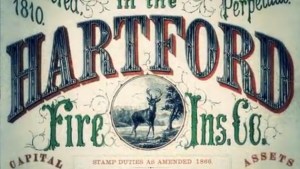 Tomorrow at 8 a.m., the U.S. Treasury Department will auction off more than 52 million warrants to purchase shares in Hartford Financial Group. Treasury had gotten the warrants, which give the bearer an option to buy Hartford shares for $9.79 a share. The warrants are in the money; Hartford shares are currently at $22.83 in midafternoon trading on the New York Stock Exchange.
"During the auction period, potential bidders for the warrants will be able to place bids at any price (in increments of $0.10) at or above the minimum bid price of $10.50 per warrant," the Treasury said in an announcement of the auction. The government would make at least $546 million on the sale.
Hartford repaid $3.4 billion in TARP funds on April 1 by issuing debt and shares.