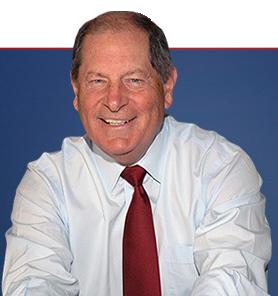 Bob Turner, the little-known Republican running against Anthony Weiner in Queens, is accusing his opponent of conducting a push-poll against him that included " hypothetical negative questions aimed at undermining Turner's credibility as a businessman," according to a release.
"The fact that Congressman Weiner is testing negative messages is a clear indication that he knows he is on the wrong side of the real issues withthe voters in the 9th CD," Turner says.
The Weiner campaign says that while they are polling in the district, they are "test messaging," and not push-polling. According to Weiner pollster Joel Benenson, the campaign only queried 400 people in the district, while push polls interview many times that in an effort to get out a negative message.
"This is a dishonest lie, and they know it," he said. Benenson is also Barack Obama's pollster.
The poll was brought to the awareness of the Turner campaign by Tom Long, the Queens Conservative Party chairman, who lives in the district and who says he received a phone call.
"I am disappointed that Congressman Weiner has decided to go in this direction. He is obviously very nervous about losing his seat to resort to this."
Responded Benenson, "The only person in this race who has no credibility is Mr. Turner. Tom Long should know what a push poll is…I don't care what Tom Long says. We haven't push polled. We have never push polled."
Polls that include negative statements about an opponent are often confused with push polls, but are instead legitimate polls that are used to find out if the opponent's negatives are registering with voters. Push-polls, by contrast, masquerade as legitimate polls but are just used to get a negative message out about an opponent to as many people as possible, and not designed to actually survey public opinion.
In a release, G.O.P chairman Ed Cox notes Weiner's own frustrations with what he called Mike Bloomberg's push-polls in the 2009 mayoral campaign.
The race between Weiner and Turner is not expected to be close, but has certainly turned fiery in recent days. Earlier today, the Queens Young Democrats lodged a complaint against the Federal Election Commission that Turner is not properly filling out his campaign disclosures. The pair have also tussled over Carl Paladino, with Weiner demanding that Turner disavow him, and Turner declaring that the G.O.P nominee is irrelevant to the race.