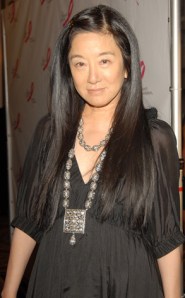 Fashion designer Vera Wang owes $350,000 in back taxes, prompting the IRS to file a lien against Ms. Wang's ultra-exclusive apartment at 740 Park Avenue.
Investigative website The Smoking Gun recently uncovered Internal Revenue Service documents dated Sept. 7, which show Ms. Wang has owed this hefty chunk of backtaxes since her 2008 return. Authorities have placed restrictions on her spot at 740 Park until the bridal designer pays up.
Ms. Wang inherited her 10th and 11th floor duplex at one of the city's most star-studded co-ops from her father in 2007. The unit, which she shares with her businessman husband, Arthur Becker, is valued at $23 million.
We wonder how all of this will go down with 740 Park's famously snooty co-op board, which has rejected the likes of Barbara Streisand, Joan Crawford and Barbara Walters.