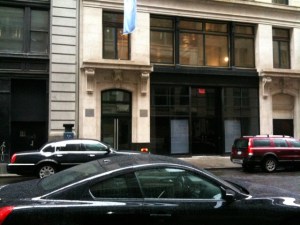 30 West 21st Street
There is no hell for sinful buildings, just reincarnation. Thirty West 21st Street has transformed itself from home of `80s debauchery to desirable office space.
Three major leases have been signed in the building that was once Danceteria. Appco Group U.S., a major marketing company, has signed a five-year lease for 5,150 square feet, or the entire sixth floor.
"Thirty West 21st Street is a great location for a fast-growing, entrepreneurial organization with global presence like Appco Group U.S.," said company CEO Kerry Johnstone.
Much has changed for these words to be spoken of the building where Madonna once passed out on the floor, including a condo conversion upstairs, and the addition of private, landscaped gardens, concierge service and a renovated lobby.
Nora Stats and Daniel Creighton of Tarter Stats O'Toole represented the landlord, Beck Street Capital. Thomas Jacobs of Rice and Associates represented the tenant.
In addition, New York Stone has signed a five-year lease for the ground floor and basement in the building. Joel Isaacs and David Baker with Isaacs and Company represented the landlord.
Watermill Institutional Trading has also signed a 5,150-square-foot lease for the top floor of the building. The team of Ms. Stats and Mr. Creighton also represented the landlord, and Andrew Weiss, of Signature Partners, represented Watermill.