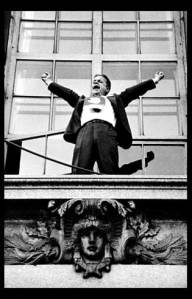 The final days. Here's where the Democratic candidates for attorney general will be spending them.
Richard Brodsky: At Al Vann's Democratic Club on Saturday morning, then off to a 9/11 memorial on Long Island, at an event with Chinese-Americans in Flushing and making retail stops in Westchester. On Sunday, Brodsky will hit churches in Brooklyn, head to a 9/11 memorial in Brighton, and make retail stops in Queens and the Bronx with Assembly colleagues David Weprin and Michael Benedetto.
Sean Coffey: On Saturday, he is attending the Mid-Manhattan NAACP Annual Luncheon, events in Brooklyn with Congressman Ed Towns followed by a 9/11 memorial service in Staten Island. On Sunday, Coffey will attend church services and events in Mt. Vernon, Harlem and Brooklyn.
Eric Dinallo: On Saturday he will speak at National Action Network in Harlem and attend a 9/11 Memorial Service in Manhattan. On Sunday, churches in the Bronx and Queens.
Kathleen Rice: Saturday – official 9/11 events associated with her role as District Attorney. Sunday – Queens churches and an event in Co-Op City in the Bronx.
Eric Schneiderman: On Saturday, he will be attending various community meetings across New York City. Sunday, he will be attending church services in the Bronx, community meetings, field events, and holding an event with women leaders at NYC City Hall.