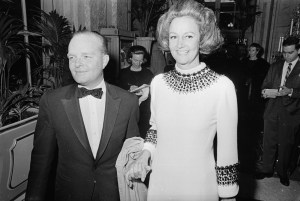 Are you a Truman Capote obsessive with a casual $35,000 lying around? Already own first editions of all the cherished effete Southern writer's works, but just need that one artifact to complete your collection? Well, look no further: AbeBooks is selling the only existing birth certificate of the Breakfast at Tiffany's author.
Issued by the Parish of New Orleans, the document entered into the possession of Capote's aunt Lucille Faulk Ingram, who took care of it after the infant Tru and his mother left for New York. It was printed days after Capote's birth on October 3, 1924; if the writer were still alive, tomorrow would be his 86th birthday. It is described as "a bit tattered but still quite bright and clean."
If you know someone so desperate to make it as a writer that they would try to channel Capote's talent through something as arbitrary as a birth certificate, this might be the perfect christmas present for them.