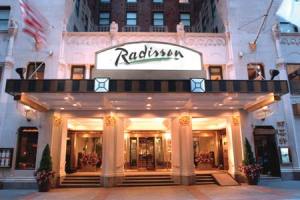 Well, wait one minute here: Maybe the Radisson isn't cursed.
Let's recap. I reported last week that the Radisson–the Radisson!–was the home to a bunch of tennis stars. Well, almost as soon as I wrote it, nearly everyone lost. Murray! Jankovic! Ryan Harrison! All dumped. The only player who survied was…Vera Zvonareva.
Well tonight, Zvonareva will try to do The Radisson proud and knock off Kim Clijsters. It will take a lot and it will require a major upset. I wouldn't put it past her to get the job done. She's had success against Clijsters–winning two matches in a row against the Belgian–and maybe the Radisson might give her a little bit of luck. The hotel is due!