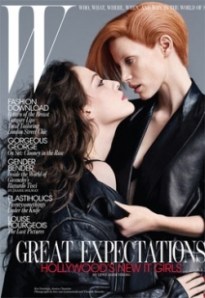 New Time Inc. CEO Jack Griffin, who recently took over as the chair of Magazine Publishers of America, announced his first move as the new chair of the consumer magazine trade group this morning: a rebranding effort. The group will henceforth be known as "MPA — The Association of Magazine Media."
The new initials come with a new logo from the design firm Pentagram. It sort of looks like a paperclip or maybe, in an abstract bird's-eye way, two platforms hovering on top of each other. In profile, the logo suggests (market) penetration. The symbol expresses the realities of what it means to be a "magazine media company," Mr. Griffin said.
From the release: "Magazine media companies are rapidly embracing cross-platform business models that incorporate print, digital and other ways of providing content to consumers," said Jack Griffin, incoming Chair of MPA, and CEO of Time Inc. "MPA's new identity expresses our strong belief that, together, all of these forms collectively express what it means to be a magazine media company."
Earlier this week, Jack Shafer wrote about a full-page advertisement placed by the Newspaper Association of America in the busines section of The Times. The ad's slogan was "Newspaper: The Multi-Medium," and Mr. Shafer compared it to similar advertising efforts from the MPA. "[T]hese two campaigns are so bumbling, so unpersuasive, so dull," Mr. Shafter wrote, "that you've got to wonder whether any advertising intelligence went into making them."
Rebranding is intrinsically cosmetic and, at the end of the day, the point is to get publicity. Earlier this summer Hachette Filipacchi Media U.S rebranded itself as HFMUS. Media Week explained comapnies new logo (left), which uses slanting letters to "associate its name with speed and innovation." W Magazine also relaunched this summer and opted to use an italic "W" on the cover. W editor Stefano Tonchi explained the decision: "It's kind of skinny, it's very vertical. It's very elegant and it is italic, with a sense of movement, evolution."
Stuart Elliot notes in The New York Times that the last time the MPA changed its name was in 1987, one week before the Black Monday stock crash.