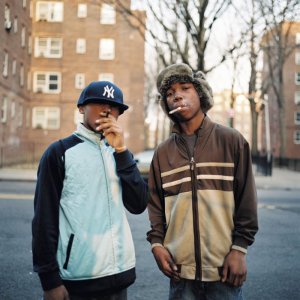 For the last three years Andy Vernon-Jones has lived, worked and photographed in Red Hook, Brooklyn.
His pictures appeared on the blog, Here in Red Hook, and were selected by popular demand to appear at the Brooklyn Museum.
Now Vernon-Jones is moving on.
"Another love affair is taking priority in my life, and it's with someone who doesn't want to walk close to a mile to and from the subway station. So tomorrow we're signing a lease on an apartment in another part of Brooklyn, and on November first I will no longer be a resident of Red Hook."
He will continue to work as a counselor at South Brooklyn Community High School, but won't continue his photo blog once he leaves the neighborhood.
The good news is that Vernon-Jones will be posting one new photo a day until he moves out Oct 31.
Check out ten of his best Red Hook photos here >