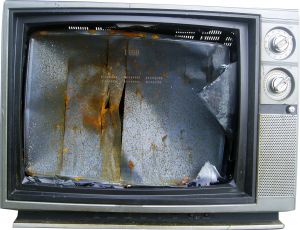 The Wall Street Journal is reporting that the Big Three TV networks have decided not to allow their progams, which already stream online, to be available through Google TV, which puts the web onto consumers' televisions.
According to the The Journal's Sam Schechner and Amir Efrati, "The move marks an escalation in ongoing disputes between Google and some media companies, which are skeptical that Google can provide a business model that would compensate them for potentially cannibalizing existing broadcast businesses."
This makes no sense. Google TV simply makes it easy for users to do on their televisions what they already do on their computers. It doesn't circumvent the ads being shown, or business models like that of Hulu, which takes in both subscription and ad-supported revenue.
If anything, it would encourage people to sign up for Hulu Premium by making it easier to watch streaming video on the best screen in the house, the TV.
Disney, which owns ABC, was unsatisified with the fact that Google TV doesn't completely block out all pirated content. Guess what, it's not Google's job to police the internet. By making the web TV experience more seamless, Google is doing its part to encourage legal consumption. The networks would be well served to wake up and get on board.
bpopper [at] observer.com | @benpopper