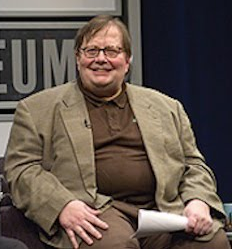 Tom Shales, The Washington Post Style section's fabulous curmudgeon in residence, confirmed that after almost 40 years with the Post he'll be leaving in December. "It's scary, damn scary," he told TBD.
Mr. Shales took a buyout from the Post in 2006 and has been working on contract ever since. He says that he burned through his buyout in the stock market and just generally "ate it." He's going to face some financial trouble paying for his house. Mr. Shales said that he's making less now that he did when things were "ducky" at the Post, but they've still told him they can't afford to pay him for contract work.
On September 30, Mr. Shales posted on Washington Post Co. CEO Don Graham's Facebook page that he would be leaving at the end of December. "I'm over-and-outta here; I'm a-headin' for the last roundup; Like Webster's Dictionary, I'm Morocco-bound," he wrote on Mr. Graham's wall. The Facebook post got noticed, mostly for being strange, but Mr. Shales wasn't on-the-record confirming he'd leave until yesterday when he spoke with TBD.
"I'm just older than just about everyone in Style," Mr. Shales said. "It's just weird, but I'm the last of the institutional memory, at least in the Style section. I can't imagine those people being sentimental about me leaving." We're sentimental, Mr. Shales. We are.
Earlier: 10 Mean Things Tom Shales Wrote About Jon Meacham and Alison Stewart's New PBS Show