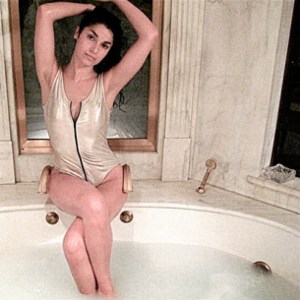 After months of sliding revenue, American Apparel has snatched former Blockbuster CFO Thomas Casey and placed him in charge of reviving the company's profits, Bloomberg says. Casey will step into the role of acting president, and report to CEO Dov Charney.
The last year has not been kind to the clothing company, which is notoriously linked to hipsters and known for its distinctive racy billboards. They were nearly delisted from the New York Stock Exchange after failing to file quarterly earnings and a preliminary report cited losses between $5 million and $7 million for the second quarter of 2010. By hiring Casey, American Apparel hopes to avoid declaring bankruptcy.
The former Blockbuster CFO resigned his position in August, before the once-mighty video rental store went bust.