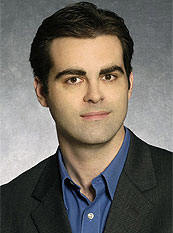 AOL Inc. announced today that Jon Dube, who oversaw content and operations at ABCNews.com, will be stepping into the general manager position at AOL's journalistic arm.
His official title will be "Senior Vice President and General Manager, AOL News & Information."
"I believe AOL is better positioned than any other company today to marry innovative technology with high-quality original journalism in a way that creates the best online experience imaginable," Dube said in a statement.
The Wire broke the news earlier today when it picked up a tweet by Saul Hansell, the programming director at AOL's Seed.com. After acquiring Techcrunch in September, the longtime internet juggernaut has suffered a few setbacks this month in its attempt to seize the news market. Mike Nizza, the AOL News editor in chief, left for News Corp., with other editors and writers leaving for Rolling Stone and Wired.
nfreeman [at] observer.com | @nfreeman1234