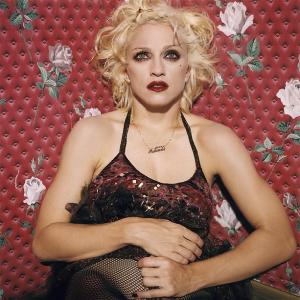 Chelsea, Chelsea, Chelsea. In recent years, New York¹s midtown gallery scene has found itself fighting for attention with its younger, hipper West 20s sibling. The epicenter of the art world two decades ago, the radius around 57th street is still the home to nearly 70 art galleries. Several of these are headquartered in the historic Fuller Building on Madison Avenue and even more of them were pioneers in the art and antiques business in the city.
The neighborhood may reclaim some of its energy, critical mass and collector traffic when Phillips de Pury moves its headquarters uptown to 450 Park Avenue, off 57th Street, in November.
Until then, on Oct. 14, a handful of midtown galleries try to take back the night, Thursday night that is, with coordinated openings, special
exhibitions and performances.
A handful of highlights.
Edwynn Houk Gallery
745 Fifth Avenue
This photography gallery opened in Chicago three decades ago, representing André Kertesz and Brassai. A New York transplant, it moved to Fifth Avenue in 1997. Currently, the gallery is showing the somewhat lascivious work of Bettina Rheims. The French photographer made her name with a 1981 series of arresting photographs of acrobats and strippers that earned her a solo show at the Centre Pompidou before her 30th birthday. She went on to develop a specialty–photographing famous women, often nude or wearing clothing unbuttoned, whose bodies fill the frame. (She's done covers for Elle, Paris Match and Details.) Views of Madonna, Marion Cotillard and Heather Graham are interspersed here with those of lesser-known, and less-clad, models.
The Pace Gallery
32 East 57th Street
Who buys all this stuff? Pace pulls back the curtain on that issue with a show of works it has sold to collectors over the years and pried back to exhibit in celebration of its 50th-anniversary. The wall hangings on loan include Texas collector Ray Nasher's nude Picasso, Homme et Femme Nus (1971); Jon and Mary Shirley's Untitled XVII by Willem de Kooning; and Women of Venice iX from the [Michael] Ovitz family collection. Works by Piet Mondrian and other Picassos round out the trove.
Edward Tyler Nahem Fine Art
37 West 57th Street
The huge Armory Art Fair held every March features more than 280 galleries, but Mr. Nahem's booth the past couple of years has been one of the busiest. (Calvin Klein and Museum of Modern Art director Glenn Lowry stopped by to check it out.) This circumspect veteran dealer is known for teasing major postwar works out of private collections, and he showcased a $2.8 million Sam Francis, Blue Balls I, 1960 at the fair that hadn't shown outside of Japan in two decades. At this month's exhibition, the dealer shows 20th-century Modern masters.
Francis M. Naumann Fine Art
24 West 57th Street
On Thursday night, the curator and author will open a show of Gordon Onslow Ford. He was a member of the Surrealist circle in Paris that included André Breton and Yves Tanguy. But his move to New York (where he lectured at the New School for Social Research on surrealism), and then to Mexico, split him off from that group and moved his art in a different direction. This is the first New York exhibition devoted to the artist's work since 1946.
The Findlay Galleries
In 1870, art dealer William Wadsworth Findlay opened the Findlay Galleries in Kansas City, Mo. Then, the family headed east. Today, there remain three Findlay galleries in New York–David Jr. (41 East 57th Street), Peter (131 East 66th Street) and Wally (124 East 57th Street)–all descended, in one form or another, from that business. Some fifth-generation Findlay family members are still involved in the art business.Thursday evening, David Findlay, Jr. and Wally Findlay galleries will stay open late with special exhibitions, with the latter gallery showcasing paintings by Isabelle de Ganay and works on paper by Alexander Calder, Winslow Homer, Andrew Wyeth and several others.
The Merrin Gallery
724 Fifth Avenue
The gallery dates back nearly 40 years and, pretty much, if you were a museum and you wanted a classical Greek or Roman statue, pre-Columbian relic or even a mummy during that period, you bought it here from Edward Merrin. Client museums included the Met, Brooklyn, the Getty and the Louvre. In the past decade, hot-button repatriation issues have quieted (though far from ended) collecting in this market, but the gallery, now run by Samuel Merrin, still has among the richer assortments of antiquities of any dealer in the area. Ask to see the secret cabinet behind the revolving wall.
The Nohra Haime Gallery
730 Fifth Avenue
This gallery, which will celebrate its 30th birthday next year, was a pioneer, mingling Latin American contemporary art with U.S. art long before it was common to do so. Another aspect sets in apart: In an art world where artists dump the dealers who established them at the first whiff of success, gallerist Ms. Haime has been able to keep her roster. Her current show is of the oil paintings of Adam Straus, who is celebrating his 20th year with the gallery.
The Spanierman Gallery LLC
45 East 58th Street
Descended from the former Savoy Art and Auction Gallery, founded by Samuel Spanierman in 1928 on 59th Street. the gallery is today run by his son, Ira. While it has a modern-art branch next door, the original showcases classic American art. Through Friday, Oct. 16, it has exhibitions of the work of Susan Vecsey and Frank Bowling, but on Oct. 21 it opens a sweeping show: "In Praise of Women," a look at portraits of women over two centuries by several dozen artists.