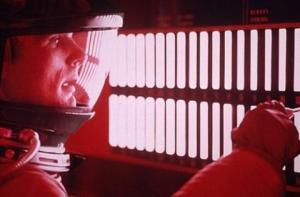 Foursquare has been growing rapidly over the last few months. But today the location based service broke a different kind of milestone.
According to Foursquare's official blog:
Commander Douglas H. Wheelock became the first human to ever use a location-based service from space. Doug checked in from the International Space Station and unlocked the new NASA Explorer Badge.
The wonders of space travel have now been reduced to the awarding of virtual badges. Not sure that's a good thing.
Still, the event does inject a level of competition into America's extraterrestrial ventures not seen since the Sputnik days.
"When Expedition 26 docks later this year," wrote the Foursquare blog, "We'll be excited to welcome Commander Scott Kelly to the ISS, where he'll be competing for perhaps the most elusive mayorship on Foursquare."