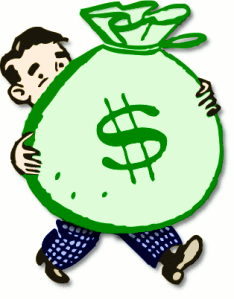 The attorney general fundraising numbers are in and they show Eric Schneiderman with a huge advantage over his Republican counterpart, Dan Donovan.
According to reports filed with the state's Board of Elections, Schneiderman has over $1 million on hand, while Donovan clocks in with less than $450,000. Schneiderman is boasting of having raised $312,000 in the past week alone–none of it from his own pocket, according to the campaign–and his campaign is crowing that Donovan appears to have raised less than he has taken in since July.
"Sometimes numbers speak louder than words. [Donovan's] numbers barely register a whisper," said Schneiderman campaign spokesman James Freedland.
Although the polls show that this race remains a dead heat, the conventional wisdom was that Donovan would have to vastly out-raise Schneiderman to remain competitive in a state where Democrats have a significant registration advantage. The support of Mayor Mike Bloomberg and his big pocketed friends–and the lack of a competitive primary–were supposed to provide Donovan with a fundraising edge once the eventual winner of the Democratic primary emerged in September.
UPDATED:
Donovan spokeswoman Virginia Lam emails with the following:
"This campaign started on September 15 and despite Team Schneiderman's victory lap, our fundraising in the past two weeks has been nearly even.

"Since June 1, Team Donovan has raised nearly $1.1 million – the vast majority of which has come since the primary, when New Yorkers realized that the anti-jobs, haven't seen a tax I didn't like, Albany-insider would be vying for Attorney General. That support has and only continues to grow.

"The reality is more than 60% of primary voters cast their ballots for someone other than Senator Schneiderman. And recent polls show this race to be dead even – despite the fact that the State Senator has been up on air and campaigning for twice as long. Having a primary helped galvanize special interest money towards Senator Schneiderman, but having Senator Schneiderman in the general, is galvanizing New Yorkers who want honest, fair government to Team Donovan.

"We're comfortable and confident going into the final stretch of this campaign."