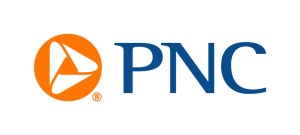 The epidemic shoddy legal paperwork that threatens to bring the market for foreclosed homes to a screeching halt has claimed another victim, and the prognosis has worsened for one of the original patients. Pittsburgh-based PNC has called for a 30-day halt to foreclosures in 23 states, and Bank of America has suspended foreclosure activity in all 50 states.
Here's Bank of America (BAC) spokesman in a statement to CNNMoney.com:
"Our ongoing assessment shows the basis for our past foreclosure decisions is accurate," Frahm added. "We continue to serve the interests of our customers, investors and communities. Providing solutions for distressed homeowners remains our primary focus."
In other words, BofA views its decision to stop foreclosing on people until there's more certainty that there was legal basis to do so as correct. That's comforting.
Original post with brief updates below.
—
CNBC is reporting that Bank of America has put the kibosh on all foreclosures in all fifty of our United States. CNBC's Nick Dunn with the Tweet.
We'll update when we get more.
Update: CNBC is now saying that PNC Bank is halting foreclosures in 23 states for 30 days. GMAC, JPMorgan Chase and Bank of America had previously stopped foreclosures in 23 states where foreclosures are subject to court approval. CBS News has confirmed the PNC report.
Update 2: Here's The New York Times' story on PNC's moratorium. Pittsburgh-based PNC bought National City in October of 2008 after Nat City buckled under the weight of soured mortgage loans.