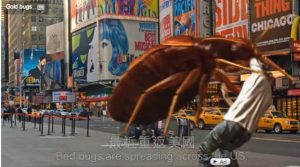 Bedbugs have been the talk of the town for months now. Every other day there is "breaking news" that Bloomingdales or Carnegie Hall or yet another tony Upper East Side co-op has been invaded. At this point, the news is who doesn't have bedbugs.
Well, strike the United Nations from that list.
The bloodsucking varmints have so far been found only in the basement, but how long before they spread to the Secretariat building and the diplomats therein. From there, a global epidemic is only a baggage claim away.