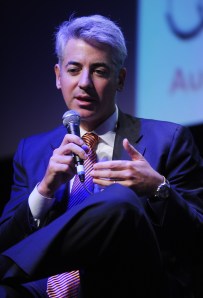 Shareholder rabble-rouser and thwarted Stuyvesant Town overlord Bill Ackman has ventured deeper into the women's clothing business with a 16.5 percent stake in J.C. Penney. Ackman's Pershing Square Capital Management now owns 39 million shares in the Texas-based mainstay of our nation's suburban shopping malls. Here's the SEC filing disclosing the stake.
In the filing, Pershing Square promises the following:
The Reporting Persons expect to engage in discussions with management, the board, other stockholders of the Issuer and other relevant parties concerning the business, assets, capitalization, financial condition, operations, governance, management, strategy and future plans of the Issuer, which discussions may include proposing or considering one or more of the actions described in subsections (a) through (j) of Item 4 of Schedule 13D.
The reality of Ackman's increased holdings may prove less polite than the filing's wording suggests. Ackman, an "activist investor," is known for attacking companies' sacred cows. He famously forced a ratings downgrade of monoline insurer MBIA and forced the Wendy's restaurant chain out of the Canadian donut business for good. His last big proxy fight, with Target, left the hedge-fund manager in tears. We're hoping for Ackman's sake that his investment in this big box proves less emotionally taxing.
Looks like a busy day for Ackman: He's also taken an 11 percent stake in Fortune Brands, which makes Jim Beam whiskey and Titleist golf balls. He has also been named chairman of Howard Hughes Corp. The Spruce Goose and the hooch: a winning combination.
mtaylor@observer.com
Twitter: @mbrookstaylor