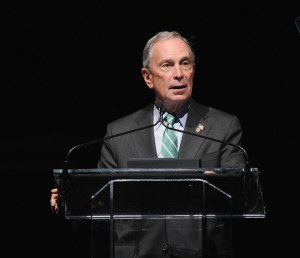 The Bloomberg administration wants to dive into social media, even if it means being insulted on a more regular basis.
Venture Beat scribe Jacob Brody got inside Bloomberg's monthly strategy session and captured an administration eager to capitalize on the city's growing tech scene.
The city's communication team was instructed to increase outreach to blogs like VentureBeat, Silicon Alley Insider, and TechCrunch and spend more time on Facebook and Twitter.
As The Observer noted last week, the city has brought on an all star cast of NYC digerati to act as judges in this years Big Apps competition.
"I don't think we can have it both ways. I don't think we can create an open dialogue and try to protect ourselves from insult at the same time," said newly appointed Deputy Mayor for Operations Stephen Goldsmith. "I'm for an open dialogue, I'm not too worried about where the angry comments get registered."
You hear that comment trolls? Time to let @S_Goldsmith know how your really feel about spotty recycling pick-up and alternate side parking.
bpopper [at] observer.com | @benpopper
Related Links
Chris Dixon, Fred Wilson, Stuart Ellman and more set to judge NYC's 2nd annual Big Apps competition