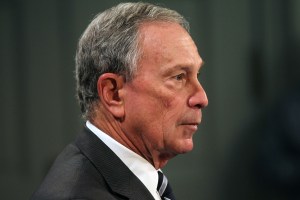 City Hall has just announced that Mayor Michael Bloomberg will head to Florida on Friday to urge support of two ballot amendments that would curb some of the abuses politicians engage in during redistricting.
The ballot measures, known as Amendments 5 and 6, would forbid lawmakers from drawing state and Congressional district lines that favor any particular party or individual and would require districts to follow existing city, county, and geographical boundaries whenever possible.
Redistricting reform has been much on the minds of New York's political class ever since former Mayor Ed Koch began his "New York Uprising" push, although many Congressional Democrats are circumspect, since non-partisan redistricting here would likely diminish the number of Democratic seats in Washington.
Two years ago, Bloomberg flew out to California join Gov. Arnold Schwarzenegger and urge passage of a similar bill. That measure passed, but the trip elicited some guffaws back home since it came on the heels of Bloomberg announcing that he would disregard the result of two city ballot initiatives imposing term limits.
dfreedlander@observer.com