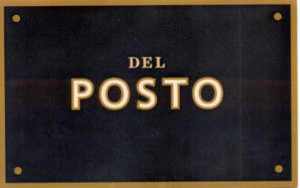 The New York Times may have given Del Posto four-stars, but you know who's decidedly not raving the place? The employees!
Mario Batali's acclaimed restaurant is being sued by 27 current and former workers, The Wall Street Journal reports. The employees alleged today in federal court that management hoarded an undeserved portion of wine tips and did not pay the full amount agreed upon for private banquets.
The words "Del Posto" became stuck on foodies' tongues last month when Sam Sifton at The Times bestowed upon the spot a rare four-star review, making it the first Italian restaurant in the city to earn the designation since 1974.
There will be a protest today at 6:00 p.m. outside the Chelsea-based gastronomical mecca, organized by the Restaurant Opportunities Center. Are you a world-class gourmand with both an ultra-refined palette and a strong populist bent? If so, this is right up your alley!
It's a shame the employees hadn't taken a hint from Del Posto co-owner Joseph Bastianich's vigorous endorsement of the fawned-over kid-approved delicacy, the spaghetti taco. You bring that kind of magic into the kitchen, and all conflict goes away.
nfreeman@observer.com