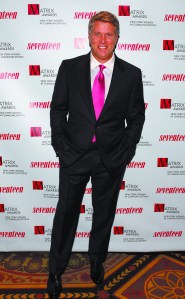 Donny Deutsch, the advertising exec better known for the brazen ball-busting on his nightly The Big Idea With Donny Deutsch, still knows how to sell a product–in this case his two Tyson Lane lots off East Hampton's superlative Further Lane. The sale of both closed last Friday for around $29 million total, according to a source close to the deal.
A hedge hop away from Jerry Seinfeld's infamous manse, Mr. Deutsch bought the 3.3 beachfront acres in 2007, for $29 million, in one of the most expensive per-acre transactions in East Hampton history. They were rumored to be on the market last summer, though it was vehemently denied by Deutsch's publicist.
Marketed quietly by Sotheby's Ed Petrie, the property begs this question: Who would spend close to $30 million on two vacant lots requiring ground-up construction? What's the big idea?