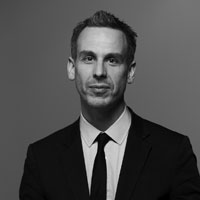 Adam Rapoport, style editor at GQ, is set to become editor of Bon Appetit, WWD's Memo Pad reports. Barbara Fairchild, who served as editor of the Condé Nast magazine for 10 years, announced she would step down last month.
Rapoport has been at GQ since 2000, writing on fashion, food, design and travel. Bon Appetit — the last Condé food publication after the demise of Gourmet — is moving its editorial operations from the west coast to New York, Condé Nast CEO Charles Townsend announced in September.
Yesterday, Conde Nast fired Carol Smith, who was put in charge of the publishing giant's food operations just last April. Smith had been the first vice president and publishing director of the epicurean group, placing her at the helm of both Gourmet and Bon Appetit.