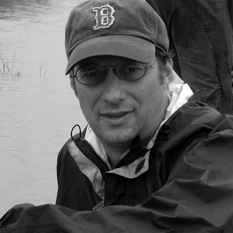 Romenesko was nice enough to post the outtakes from Poynter Online's interview with New Yorker staffer George Packer in which he reveals his "5 Tips for Reporting on Anything." Packer handled the Iraq War beat for the magazine, files at the Interesting Times blog on the New Yorker's website, and has written novels, plays, and three non-fiction books.
What he hasn't done, however, is send a tweet.
"I spend much too much time on the Web with e-mail and surfing and reading my key sites, and a whole day can go by and you wonder, what did I do today?" Packer said in the parts of "5 Tips for Reporting on Anything" that somehow made it to the cutting room floor. "And those are bad days, as far as I'm concerned. That's why I'm not on Twitter and don't have an iPhone. It's not because I'm superior to it, it's because I would be a slave to it and I don't want that to happen. I need to protect myself from my own addictive impulse."
It's too bad Packer won't be getting on the Twitter train — many of his pieces would be perfect to tweet with a #longreads tag.