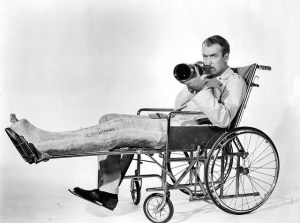 The Wall Street Journal continues its aggresive reporting on the world of online tracking and advertising under the Orwellian heading of "What They Know."
Today, The Journal reports that popular third party Facebook apps like Zynga's Farmville, Texas Hold-Em and Frontierville were transmitting personal information to advertising firms. According to the story, "The practice breaks Facebook's rules, and renews questions about its ability to keep identifiable information about its users' activities secure."
Facebook certainly should police the activity of its third-party apps, but this story, like many others in the "What They Know" series, borders on yellow journalism. One of the main "scoops" in the story is that these apps are sending users' Facebook IDs to advertisers. These IDs can be used to find out people's real names.
Guess what, everyone's real name, more often than not complete with their gender and location, is accessible on Facebook through search engines like Google and Bing. As The Journal puts it,
Since a Facebook user ID is a public part of any Facebook profile, anyone can use an ID number to look up a person's name, using a standard Web browser, even if that person has set all of his or her Facebook information to be private. For other users, the Facebook ID reveals information they have set to share with "everyone," including age, residence, occupation and photos.
Breaking news. Things you set to share with "everyone" are now available to "EVERYONE," including advertisers.
bpopper [at] observer.com